MIDLAND SENIOR LEAGUE PLAY OFF FINAL RESULTS
September 2019
Staffordshire secured a victory over Cambridgeshire in the Midland Senior League Play Off Final at Kirby Muxloe Golf Club on Monday 9th September 2019. The morning foursomes saw Staffordshire surge ahead with a 5.5 to 0.5 lead making the task for Cambridgeshire that bit tougher. With many games close at the half way point in the afternoon a fightback was on the cards but it was to no avail as the afternoon session was shared at 6 to 6 with the overall result going in favour of Staffordshire 11.5 to 6.5.
Cambridgeshire were looking to make it a treble having been crowned champions in the East Midlands Senior League and in the East Anglian Senior League but were unable to add the Play Off Final to their season tally which as also seen success in the East Midland Junior League and the Men's Anglian County League.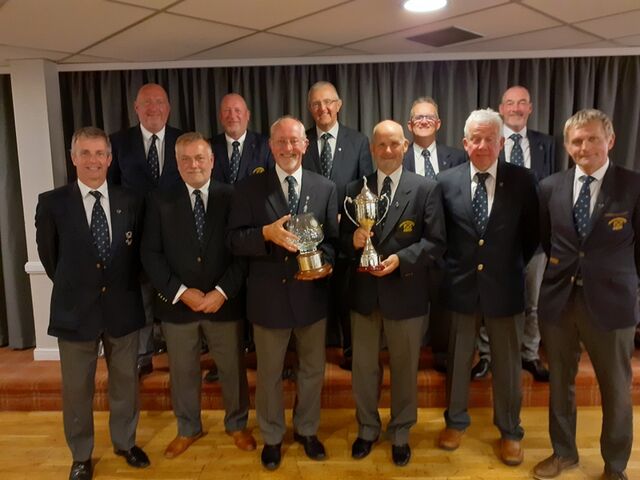 Staffordshire Seniors with the West Midland Senior League Trophy and the Midland Senior League Play Off Final Trophy.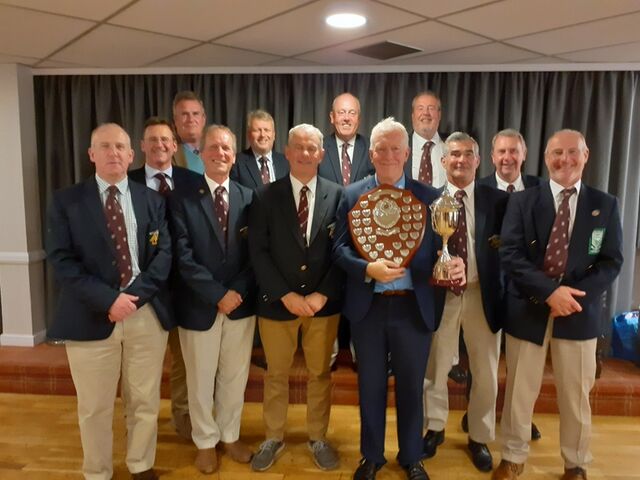 Cambridgeshire Seniors with the East Anglian Senior League Shield and the East Midland Senior League Trophy.