2016 Midland Boys Amateur Championship report
2016 Midland Boys Amateur Championship report
Thomas Forster (Oundle Golf Club) wins 2016 Midland Boys Amateur Championship at St. Ives (Hunts) Golf Club by a single stroke over Tom Charley (The Warwickshire Golf & Country Club) with round 1 leader Charlie Salter (Northamptonshire County Golf Club) slipping into third place. J. P. Memorial Trophy winner Oliver Rust (Gog Magog Golf Club) a creditable 4th place.
Thomas Forster carded a second round score of 70 to finish on 144 (Level Par) for the 36 holes. Tom Charley was unable to improve on his first round 72, finishing with a 73 in the second round for a 145 total. Charlie Salter had the best morning round with an opening 70 to qualify him for the Telegraph BMW Junior Golf Championships but let the lead slip with a 76 in the second round. Under 18 Oliver Rust (Gog Magog Golf Club) returned a 71 for his second round to finish on 147 having a 3 shot cushion over Oliver Handley (Notts Golf Club) for the J. P. Memorial trophy title.
Conor White carded 76 and 72 to finish tied 5th with George Gill returning 72 and 76 for the same 148 total. Ryan Matto (Radcliffe-on-Trent Golf Club) finished on 149 for 7th place.
Under 14 Dominic Clemons (Gog Magog Golf Club) was tied for 8th on 150 with Oliver Handley and Trey Niven (The Shropshire Golf Club). Dominic goes into the ballot for the same Telegraph BMW Junior Golf Championships and will have to wait to see if his score meets the qualifying standard.
Photo: Telegraph winners Charlie Salter and Dominic Clemons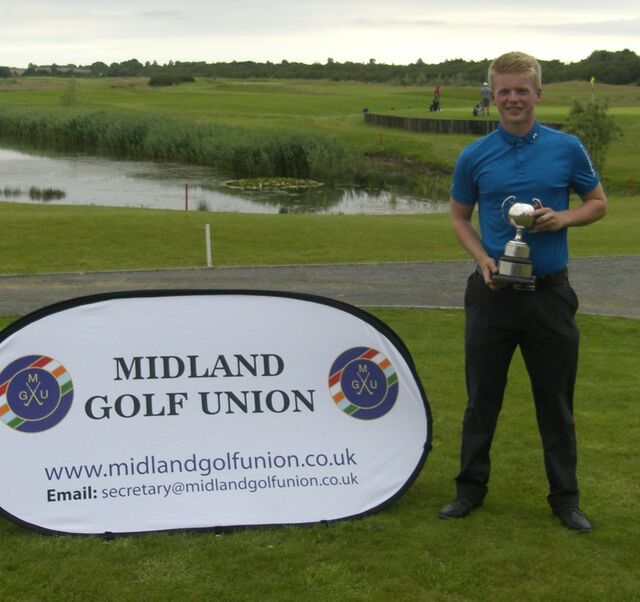 Photo: Thomas Forster (Midland Boys Amateur Champion)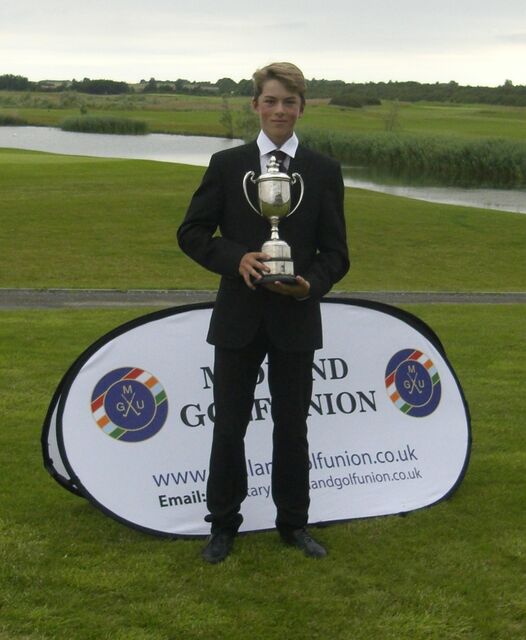 Photo: Oliver Rust (J. P. Memorial Trophy winner)